Find out who we are, what we can offer you, meet our trusted partners and read testimonals from happy clients!
Epic Keynotes (at a fixed fee)
Trip inspiration (at hourly rate)
Trip consulting (at hourly rate)
Trip planning (at a trip fee)
Full adventures (at a fixed fee)
Exclusive programs (all in price)
Epic books
Arnoud Haverlag
Adrenaline Officer
I'm an Amsterdam based adrenaline junky, skier, passionate hunter, beginning surfer, wannabe pianist, enthusiastic traveler, startup founder and aspirant angel investor.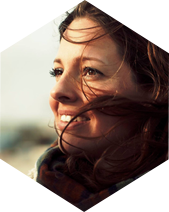 Winette Brinkkemper
Outdoor Junky
I'm an experienced surfer (longboard), passionate snowboarder, jellyshot manufacturer and Amsterdam based lawyer.
Partners, Certificates & Licenses
"Tukuwaho.com makes epic adventures trully accessible for the wider audience."
Michiel de Ruijter - founder Epique
"They helped me with a high quality and last-minute skitrip; location, accommodation, guides, everything!"
Jons Janssens - happy client
"Arnoud gave an amazing keynote on power of outdoor adventures and benefits from epic experiences in live. Inspiring!"
Reuben Alexander - founder Buutvrij
"Tukuwaho.com made a dream come true with their Australia Surfroute trip."
Bas van Exter - happy client